Celebrate the IUOE's 125th Anniversary With the IUOE Commemorative Journal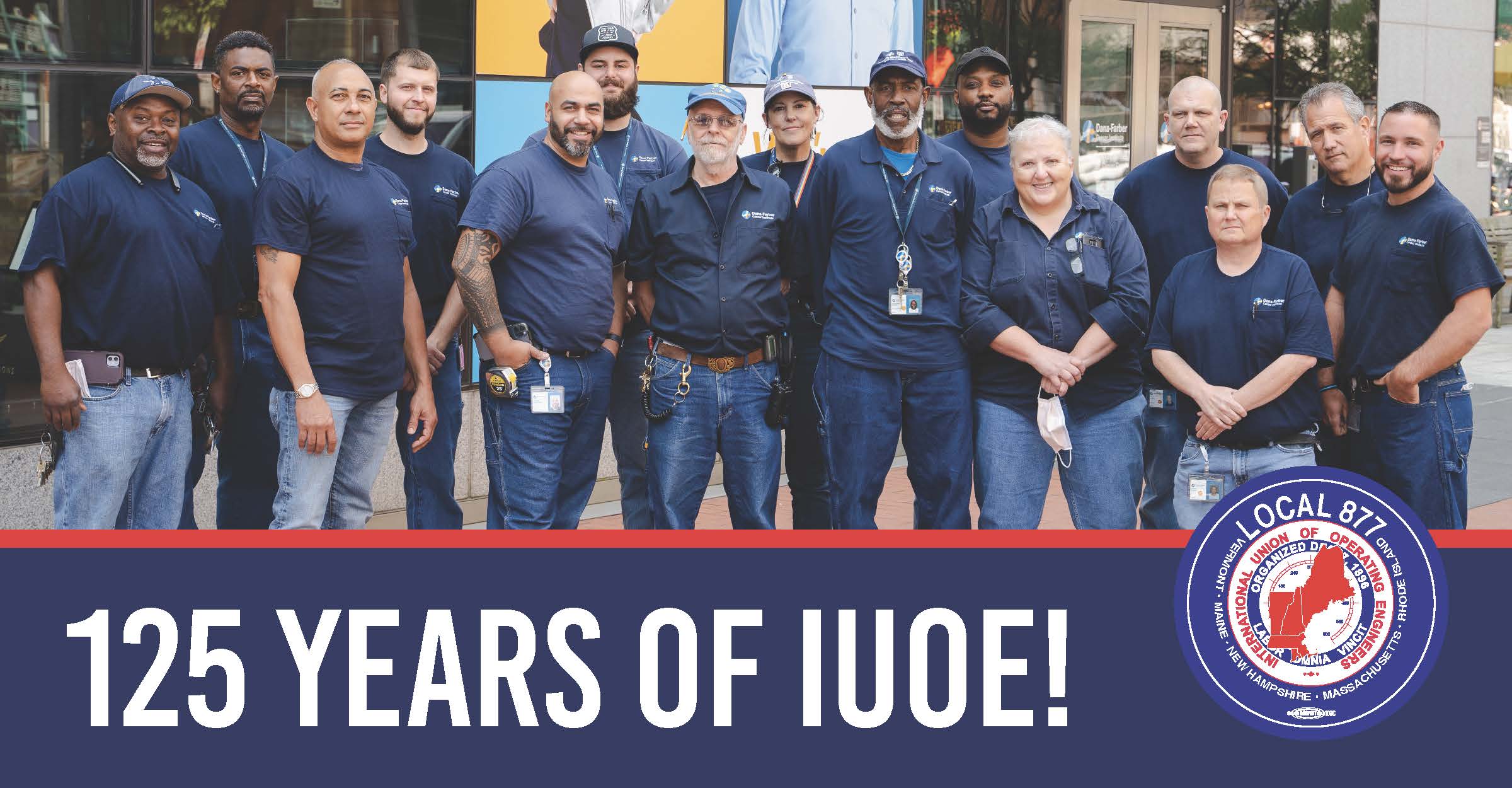 One hundred and twenty-five years ago, eleven determined steam engineers set in motion the formation of what would become, and remains today, one of the strongest labor unions fighting for working men and women in North America.
So it is with great pride that the officers and General Executive Board of the International Union of Operating Engineers congratulate our active and retired membership on achieving 125 years of solidarity and growth.
Reaching our 125-year anniversary is no small feat. Many unions have come and gone over that time, and we have faced our share of challenges since our humble beginnings on that December day in Chicago. But from the very start, strong leaders and proud members have persevered and helped our union succeed and grow, no matter the difficulties.
Our current membership continues to build upon the success of our past.  Each and every one of us is called to represent the future of this union – at the training site, on the job and in the union hall. The IUOE will continue to prosper for another 125 years only if we move forward with the same strength and common purpose.
Every day across the United States and Canada, we see evidence of our labor. We build and maintain some of the most iconic structures in the world.  We work hard to build and maintain positive relationships with our contractor and owner partners. Many charitable causes have benefited from the generosity of our membership. Along the way, co-workers have become family, union brothers and sisters who will forever be part of our lives.
To pay tribute to our rich heritage, we have installed a permanent multi-media exhibit at the International Training & Education Center (ITEC) that chronicles over a century of growth for our union, alongside the larger struggle for workers' rights, and the advancements in technology within our varied industries.
In addition, we have also published "125 Years Strong" a full-color journal with stories and interesting facts about the growth of this great organization.
As we celebrate this momentous anniversary, let us honor those who came before and those who work beside us today by recommitting ourselves to leaving our union even stronger for future generations.  That is our greatest tradition.