June Membership Meeting Rescheduled for June 23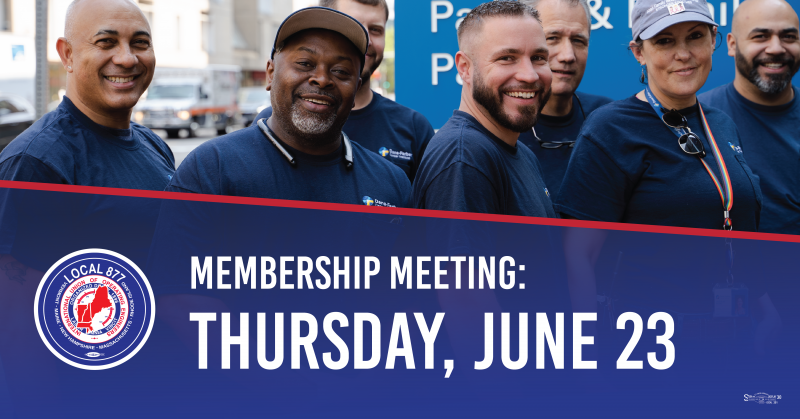 Please join us for our next in-person Membership Meeting at 6 pm on Thursday, June 23, at VFW Norwood, 193 Dean St, Norwood, MA 02062. Please note the new date.
At this meeting, we will be confirming nominees for several positions in our Local.
Sign up for email and text alerts through the Member Portal to stay up to date regarding future meetings and news.