Happy Labor Day from IUOE Local 877!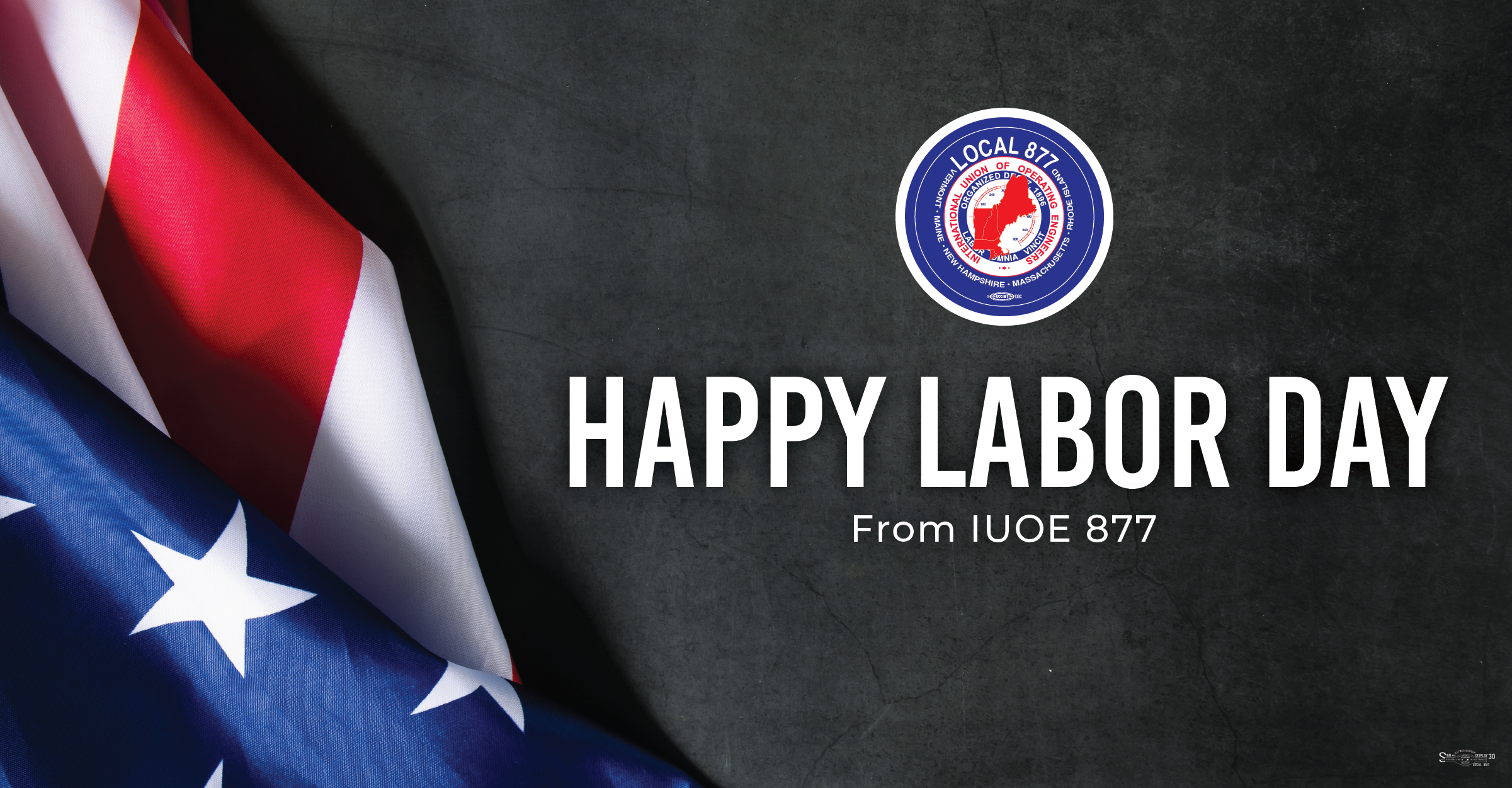 Many of us will enjoy the holiday by spending time with family and friends, but don't forget the real reason we celebrate today: you, the American worker!
Did you know the labor movement in New England changed America? In 1912, textile workers in Lawrence, Massachusetts, started one of the biggest strikes in U.S. history, known as the "Bread and Roses" strike.
A little over 100 years ago, textile mills in Lawrence employed tens of thousands of people who were forced to work in dangerous conditions for little pay. When a group of women discovered their bosses had cut their wages, they shut down their machines and walked out. Word of the women's strike spread throughout Lawrence, and soon 10,000 textile workers were on strike.
The strike was not easy. Some workers died in clashes with the police, and one factory owner even paid a man to plant dynamite around town to frame the workers as a violent mob. Despite coming from more than 50 different nationalities and knowing little English, the workers stuck together. Together, they fought for better wages, safer conditions, and the right to join a union. And together, they won.
The mill owners agreed to a 15% wage increase and a bump in overtime pay and promised not to retaliate against strikers. The Bread and Roses strike did more than improve the lives of those brave workers in Lawrence. Within weeks, 275,000 workers throughout New England got raises. Within months, Massachusetts passed the nation's first minimum wage law.
The Bread and Roses strike showed what we can accomplish together. As we honor the American workers who keep our economy moving, Local 877 will continue to fight for better lives for our members and their families. Because when you're in a union, you're not alone.