Local 877 Scholarships are Open Now!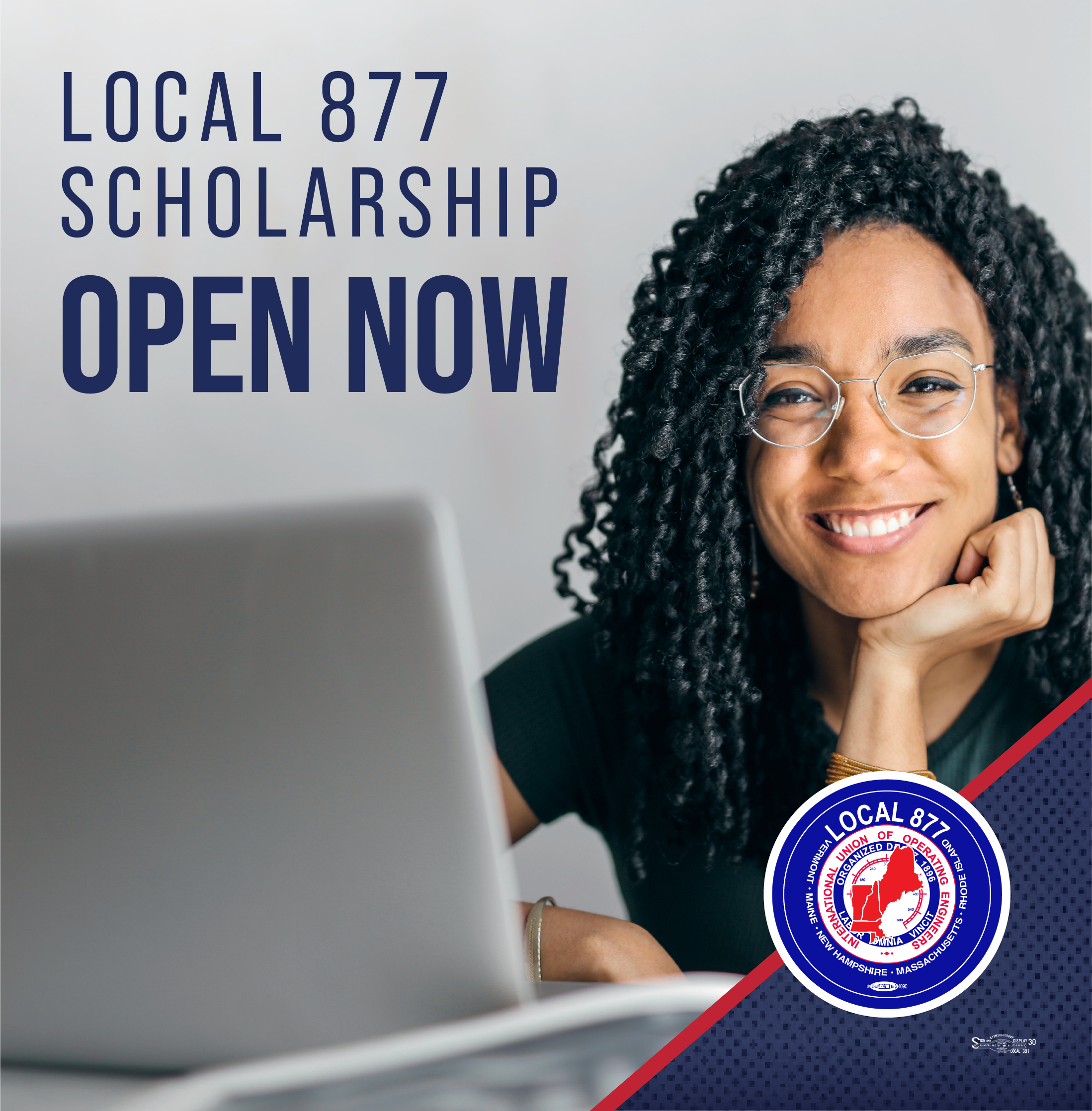 The Local 877 annual scholarship application is open now! Children or grandchildren of current Local 877 members are all eligible to apply for this scholarship for (7) $1,000 winners and (1) $2,000 winner.
Applications are due on August 15, so don't delay!
To be eligible for an award, the student must:
Be the child or grandchild of a current Local 877 member in good standing
Be enrolled in or accepted into an accredited post-high school education institution
Submit an official copy of his or her most recent school transcript (copies or printouts from the school's website will not be accepted)
Submit a 500-word essay on this topic: "Describe what the modern labor movement means to you."
To apply, email materials and your essay to Local877Scholarship@gmail.com. You can also mail us your application at 89 Access Road, Unit 4, Norwood, MA 02062.
We are proud to support the education of our members and their dependents. Through this scholarship program, we are thrilled to give back to the community and empower our members and their families to succeed academically and beyond.