New Win for 877: Volpe Transportation Center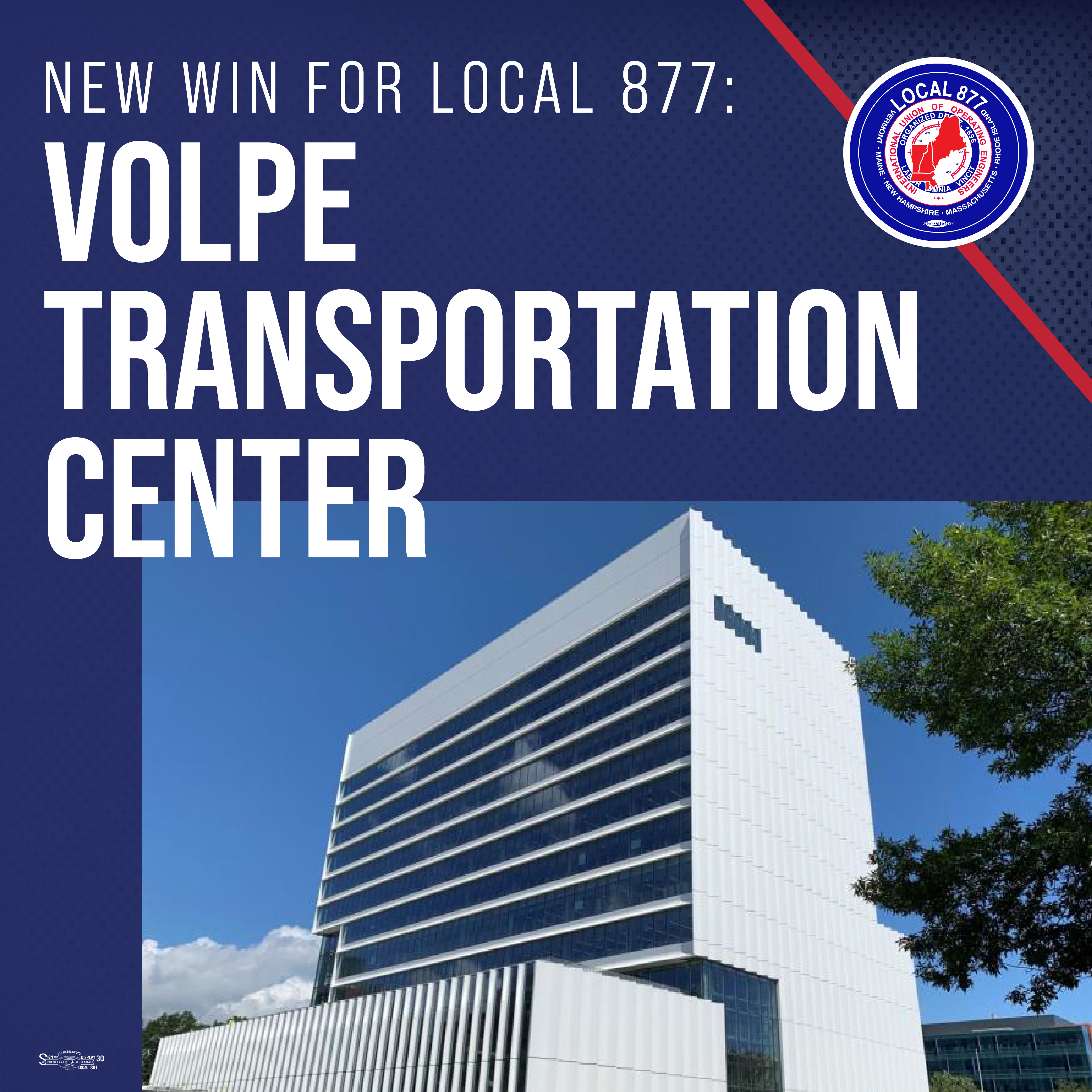 Local 877 is proud to have members working on some of New England's most important and impactful projects. Our latest new project: the new U.S. Department of Transportation Volpe Center in Cambridge, MA, a Department of Transportation hub for research, collaboration, and innovation.
U.S. DOT is renovating its Volpe Transportation Center to bring it into the future. Thanks to our hard work to secure a strong new CBA with their contractor SDAC, the entire maintenance staff in the new facility will be comprised of Local 877 workers – from the Chief on down.
The new 305,000-square-foot Volpe Transportation Center will be LEED-gold certified to promote sustainability, contain a brand-new childcare center, and be accessible via public transit. In addition, it will include state-of-the-art features like an open atrium, glass walls, and large-scale LED demonstration boards and bring together world-class transportation expertise in one building, creating innovations that benefit the public.
Local 877 is proud that the strong contract we secured with SDAC will enable our members to conduct maintenance in the new Volpe Transportation Center. We look forward to building on this success by creating exciting new opportunities for Local 877 members across New England.